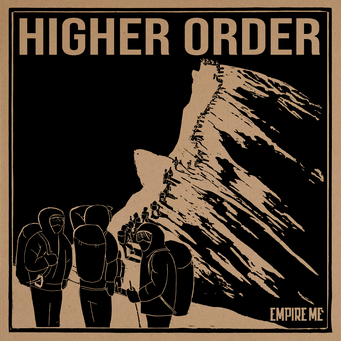 Leute. Eeeeeendlich können wir euch die erste Single "Higher Order" aus unserem kommenden Album "I'm Out" präsentieren.
Wir haben uns echt lange Zeit genommen aber wir sind sehr sehr stolz auf das, was dabei rausgekommen ist!
Fetter fetter Dank geht raus an: Guido Donot für geile Ideen und Gitarrengeschrabbel,
Ey Paul
für das schöne Bildmaterial und das daraus entstandene Video, Patrick für Licht u. Technik beim Videodreh,
Jugendkulturzentrum Scheune
für die Location, unseren Klaas fürs schnippeln und editieren und finally
Burning Flag Musik Produktion
in Persona @
Phil Meyer
für die Engeneererei, die 14 Trilliaden Mixe, das Mastern und die unbändige Geduld mit uns 😘
Haut der Welt "Higher Order" um die Ohren und teilt das Video gerne.
Gerne auch auf allen euch bekannten Streaminganbietern hören! Möglichst gleichzeitig!
Folks. Fiiiiinally we may present our new single "Higher Order" from our upcoming album (I'm out).
A lot of time has passed, and we even strolled around a bit, but we are very very proud of what came out at the end.
Big big hands for Guido for best ideas and Guitar-plucking, Paul for taking pictures and doing video-stuff, Patrick for sound and light during the shooting, JKZ Scheune for the Location, our Klaas for cutting and editing and finally Phil Meyer for mixing, mastering, and all that stuff 😘
Share "Higher Order" wherever you want and give it a spin the streaming-provider of your choice.